Change: lists many  organizations working for  various progressive causes.
Media Monitoring Organizations
Free Press is a national, nonpartisan, nonprofit organization working on media  reform through education, organizing, and advocacy that promotes  diverse and  independent media ownership, strong public media, quality journalism and  universal access to communications. Group  was launched in 2002 by media scholar Robert W. McChesney and Josh  Silver, its  president and CEO. It's the largest U. S. media reform  organization  with nearly half-a-million activists and members.
mediamatters.org Media Matters for America is a web-based, nonprofit  progressive  research and information center  dedicated to comprehensively monitoring,  analyzing, and correcting conservative misinformation in the U.S. media.
Multi-Issue Groups
Public Citizen. is a 40-year old nonprofit advocacy group that works to ensure that all citizens are represented in the halls of power.  It has five policy groups: the Congress Watch division, the Energy Program, Global Trade Watch, the Health Research Group and a Litigation Group. This organization doesn't participate in partisan politics or endorse candidates.
Our Revolution: The next step for Bernie Sanders' movement is Our Revolution, which will fight to transform America and advance the progressive agenda that we believe in. Our Revolution has three intertwined goals: to revitalize American democracy, empower progressive leaders and elevate the political consciousness.
The Center for Public Integrity. Founded 1989, this is one of the country's oldest and largest nonpartisan, nonprofit investigative news organizations. It's mission: To serve democracy by revealing abuses of power, corruption and betrayal of public trust by powerful public and private institutions, using the tools of investigative journalism.
MoveOn is the largest independent, progressive, digitally-connected organizing group in the United States. Launched in 1998, MoveOn pioneered online organizing/advocacy techniques that have become standard in politics, nonprofits, and industry.  The MoveOn.org Civic Action organization is primarily focused on education/advocacy for national issues. MoveOn.org Political Action, is a federal PAC that mobilizes people to fight congressional battles and help elect candidates who  reflect members values.
Democracy for Americais a network of activist groups nationwide challenge politicians to support specific  measures that reflect their constituencies' viewpoints.
Southern Poverty Law Center is a nonprofit organization that fights hate and bigotry, and seeks justice for the most vulnerable members of society. It is internationally known for  tracking and exposing the activities of hate groups and domestic terrorists. Its Teaching Tolerance program produces and distributes free films, books, lesson plans. etc. that promote tolerance and respect.
CREDO Action (Working for Change)
Gun Control
How to buy a gun in 15 countries
What Explains U.S. Mass Shootings? International Comparisons Suggest an Answer
Opinion by Nicholas Kristof for The New York Time: March 7, 2018 Mr. Trump, Here's a Teenage Hero; It's Your Turn!
Updated Feb. 20, 2018: How to Reduce Shootings 
Oct. 2, 2017: Preventing Mass Shootings Like the Vegas Strip Attack
Jan. 16, 2016: Some Inconvenient Gun Facts for Liberals
Elections and Election Related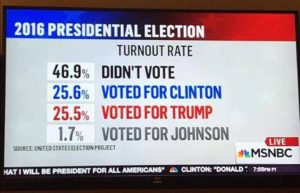 Common Cause is a nonpartisan grassroots organization dedicated to upholding the core values of American democracy. We work to create open, honest, and accountable government that serves the public interest; promote equal rights, opportunity, and representation for all; and empower all people to make their voices heard in the political process.
Democrats' Best Chance to Retake the House? 8 types of G.O.P. Districts to Watch
Voter Suppression. Democracy for America. Republican efforts to suppress the vote through various methods including strict voter ID legislation, restrictive voter registration rules, elimination of same-day registration, and shorter early voting  periods, are clearly politically motivated. The people disproportionately affected by this legislation–minorities, the working poor, people with disabilities, students and the elderly–deserve better.
The decision: The 'Citizens United' decision and why it matters
How Much Has Citizens United Changed the Political Game? By Matt Bai, July 17, 22012, The New York Times
The organization: Citizens United
Public Citizen: For information on election reform initiatives from Public Citizen, click here.
Progressive Majority is  dedicated exclusively to electing  progressive champions at  state & local levels. It recruits, trains, and  helps elect candidates. Leaders from organized labor, Congress, and progressive donors founded group as a multi-issue political action committee (PAC) and to enhance the political effectiveness of the progressive movement.
Progressive Change Campaign Committee (PCCC) works to elect bold progressive candidates to federal   office and to help them  and their campaigns save money, work   smarter, and win more often. Also  advocates for bold leadership on the most important,    pressing causes. (issue campaigns) Named The Nation's Most Valuable Online Activism of 2010.
Move to Amend is the organized effort to counter the Supreme Court decision on corporate political contributions.
The national campaign to Abolish Corporate  Personhood and Demand Democracy.
Free Speech For People On Jan.  21, 2010, the U.S. Supreme Court ruled that corporations are entitled to spend unlimited funds in our elections.  The First Amendment was never intended to protect corporations. To restore the First Amendment to its original purpose, this group is working to enact a constitutional amendment that will override the courts decision.
Separation of Church and State
Americans United
for the Separation of Church and State is a nonprofit organization  dedicated to preserving the constitutional principle of church-state spearation as the only way to ensure religious freedom for all Americans. AU works in the arenas of the courts,  Congress, state legislatures, the White house, and public opinion to address many pressing issues. Not to be confused with the right-wing Citizens United group.
Workers and Jobs
American Jobs Act Fact Sheet link: Click Here.
The Book of Jobs by Joseph Stiglitz, Vanity Fair, January 2012
American Workers: Working More, Earning Less
Thirty Years Ago: The Day the Middle Class Died
What the Union Fight is Really About: The GOP's new three-part plan to starve the Dems. Defunding the Left
Social Security
Urban Institute Report on Social Security
Health Care
Physicians for a National Health Program
Health Care is a Social Responsibility by Dr. Andrew Coates
Single Payer Will Enhance Our Lives Across the Board by Dr. Andrew Coates
Medicare for All. "You don't have to be a left-winger longing for European-style health care "socialism" to embrace "Medicare for all." Australia, currently governed by a center-right government, continues to manage a national, single-payer system. Back in the 1980s, after a vigorous national debate, Australia resolved to join other nations by placing the task of health care in the hands of a single-payer: the government. Australia cut its cost of health care dramatically to about 9% of GDP [We're at 17% in US]. Today, no Australian business would seriously advocate abandoning its system and taking on the cost madness of an onerous American health care scheme.
Health Insurers Make Record Profits as Many Postpone Care (The New York Times)
The "Front Group" Hall of Shame . . . .According to the Playbook, these are the initial actions of industries under attack: (1) "Hire a big and well-connected PR firm, and (2) "Have your PR firm set up and operate a coalition or front group, which, if at all possible, should have words like 'American' or 'freedom' or 'choice' in its name."
Here's  the most important thing you need to know about the new Republican  federal budget  plan: It abolishes Medicare within 10 years. (See "A Conservative Vision, With Bipartisan  Risks," The New York  Times, April 5, 2011.)
Republican Plan to End Medicare (talking points, key facts: pdf download)
National Budget,  Taxes, Deficit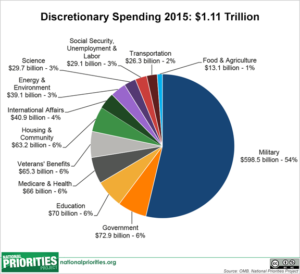 "This country does in fact have a serious deficit problem. But the reality is that the deficit was caused by two wars – unpaid for. It was caused by huge tax breaks for the wealthiest people in this country. It was caused by a recession as result of the greed,   recklessness and illegal behavior on Wall Street. And if those are the   causes of the deficit, I will be damned if we're going to balance the   budget on backs of the elderly, the sick, the children, and the poor. That's wrong."––  Sen. Bernie Sanders (I-VT), Senate Budget Committee, Nov. 18, 2011.
National Priorities Project: A project of the Institute for Policy Studies.
Citizens for Tax Justice Citizens for Tax Justice is a nonprofit public interest research and advocacy group focused on  on federal, state and local tax policies and their effects. CTJ's mission is to give ordinary people a greater voice in the development of tax laws.
Institute on Taxation and Economic Policy (ITEP) is a nonprofit, non-partisan research organization that works on federal, state, and local tax policy issues. ITEP's mission is to ensure that elected   officials, the media, and the general public have access to accurate,   timely, and straightforward information that allows them to understand   the effects of current and proposed tax policies, focusing on  fairness and sustainability.
The Republican Plan with Lipstick by Robert Reich, the Chancellor's Professor of Public Policy at the University of California at Berkeley. He has served in three national   administrations, most recently as secretary of labor under President Bill Clinton.
Report of the Sustainable Defense Task Force
Debts, Deficits, and Defense: A Way Forward. For a pdf copy of the report, click here.
GE's $3 Billion Pentagon Boondoggle
Five fun facts about  the $14 trillion national debt By Joshua Holland, AlterNet;
Posted on March 24, 2011, Printed on March 25, 2011. http://www.alternet.org/story/150371/
GE, world's largest corp.  paid zero  U.S. taxes last year
Big Oil subsidies (from the Democratic Congressional Campaign Committee) "Un-American." That's what Big Oil CEO James Mulva called Democrats' attempt to make big oil companies pay their fair share.  Meanwhile, as we all continue to experience painful increases in gas prices, Republicans insist on handing Big Oil BILLIONS of taxpayer dollars in subsidies. That's $185 for every licensed driver to Oil companies already making record profits. It's corporate welfare at its worst. Check out our new site: TheGrandOilParty.com and sign our petition to tell Speaker Boehner and House Republicans that you want your money back from Big Oil!
Privitization of Government Services



Banks and Wall Street
Joseph Stiglitz: "A Banking System is Supposed to Serve Society, Not the Other Way Around" Forget monetary policy. Re-examining the cause of   the Great Depression—the revolution in agriculture that threw millions   out of work—the author argues that the U.S. is now facing and must   manage a similar shift in the "real" economy, from industry to service,   or risk a tragic replay of 80 years ago.
Big Bank Tax Drain
Wall Street banks caused the economic crisis that has left millions unemployed, foreclosed on, and without prospects (the worst economy since the Great Depression). This report analyzes data from the latest financial filings by the six big banks (Bank of America, Wells Fargo, JPMorgan Chase, Citigroup, Goldman Sachs, and Morgan Stanley) to expose how they continue to avoid taxes and contribute to tax revenue shortfalls. Closing special tax loopholes on the financial sector and implementing revenue-raising initiatives could generate over $150 billion in federal tax revenue each year. To read the report's executive summary  or download the full report, click here.
Regulation and Consumer Protection
Attack on Consumer Financial Protection Bureau
Jobs Act (from Public  Citizen).  The jobs act won't creat jobs; instead, it will  let all but the largest newly public companies dodge regulations that protect  investors (i.e., anyone with a 401k or similar retirement plan) from scams,  tricks and traps.* Tell  your senators to oppose the House's bipartisan blunder.
The bill is headed for the Senate. Alarmingly, the  White House is supporting this destructive bill set up to help companies avoid  oversight by the Securities and Exchange Commission. If this bill  passes, the disclosure of out-of-control CEO pay that is now required by the Dodd-Frank Wall Street  reform bill would no longer be required at many companies.Even the disclosure of corporate political spending we have  been fighting for would be on the chopping block. In other words, the bill  is a wish list for corporate lobbyists — and it has nothing to do with  creating jobs.
*The JOBS Act is a complex bundle of bills designed to gut investor protections in various ways. For more in-depth  details about the JOBS Act, read this  editorial from the New York Times
Reproductive Rights and the G.O.P. War on Women
MoveOn.org has recorded some of the recent aspects of the GOP War on Women. Click here for ten examples from DC and around the country.
H.R. 3 Passes: 251 extremists in the House of Representatives voted to approve an anti-choice bill that would significantly restrict women's access to abortion services and   even "redefine rape." The Republican bill, which was supported by a handful of male   antichoice Democrats, represents a vicious assault on women's rights. "The No Taxpayer Funding for Abortion Act" or H.R. 3 goes far beyond any other anti-choice measure that has been proposed in the House… It's so extreme it will even redefine rape in order to limit the number of women who can receive abortion care. For more information and a way to take action, click here. (from credoaction.com).
NARAL Pro-Choice America and its sister groups focus on reproductive justice that  puts choice among broader issues important to women's equality and human rights. NARAL  incorporates other organizations' research and policy   expertise into  publications and materials to tell a more complete story about how good policies help women and bad policies hurt them. Partners: Choice USA mobilizes and provides ongoing support to the diverse, upcoming generation of leaders who promote and protect reproductive choice both now and in the future. The National Asian Pacific American Women's Forum bridges the many issues that confront Asian-Pacific Islander women and their communities. The National Latina Institute for Reproductive Health works to ensure the fundamental human right to reproductive health and justice for Latinas. SisterSong: Women of Color Reproductive Health Collective strengthens and amplifies the collective voices of Indigenous women and women of color to secure our human rights, and thus achieve reproductive justice.
Environment
The frog does not drink up the pond in which he lives. Native American Sioux Proverb
52 Environmental Rules on the Way Out Under Trump
The Fracturing Responsibility and Awareness of Chemicals Act, known as   the FRAC Act, is an important piece of legislation that would repeal   the exemption in the Safe Drinking Water Act (SDWA) for an oil and gas   technique called hydraulic fracturing. Now 160 organizations from across the country, including national,   regional, state and local organizations, have signed a letter urging   members of Congress to co-sponsor the FRAC Act (S. 1215/ H.R. 2766). The   signers are not just environmental advocates; they include   conservation, faith, sportsmen and community organizations. These groups come from 35 states and make clear that it is not just folks in Colorado or New York that are concerned about the risks to human health   and the environment from hydraulic fracturing. Oil and gas production occurs in over 30 states (you can see how many wells are in your state in our latest map). Recent reports of contamination have come from Pennsylvania, Louisiana, Wyoming, Texas, Ohio, and more. The FRAC Act continues to gain co-sponsors. If your Representative or   Senator is not a co-sponsor, you can send them a letter asking them to   support the FRAC Act from NRDC's website. Along with your own letter, you can also send them the letter signed by 160 organizations from around the country.
Frac Act Focuses on Effects of Hydraulic Fracturing (National Wildlife Federation)
Poll: Americans like clean air/ trust the EPA