General Membership Meeting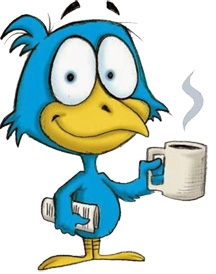 Please try to join us Saturday for our annual General Meeting, Nov. 16. After our 9:30 social, we're going to start planning for Benzie's next Big Blue Wave because we've got the election of a lifetime to win in 362 days.
At the annual "general meeting," if you're a signed-up Benzie County Democratic Party member, you can offer proposals, vote, and help set our winning strategy for 2020.
We have plenty of questions:
What do we do about voter registration, given the new rules?
Should we do another Scholarship Dinner?
Should we run hard for every township seat in the county,
or put most of our juice into the federal races?
Should we have tabling at all outdoor events, monthly Chili Friday movie nights through the winter, a community forum on healthcare or something?
Should we write lots and lots of letters--to friends and newspapers?
What do you want to do?
What's the best way to welcome everyone who wants to help and put them on to something that makes a difference?
Here's the thing: Talk to people who've been working with the Dems and they'll tell you that the work, especially working with others,
is making them a lot better!