Coffee, Candidate, Canvass!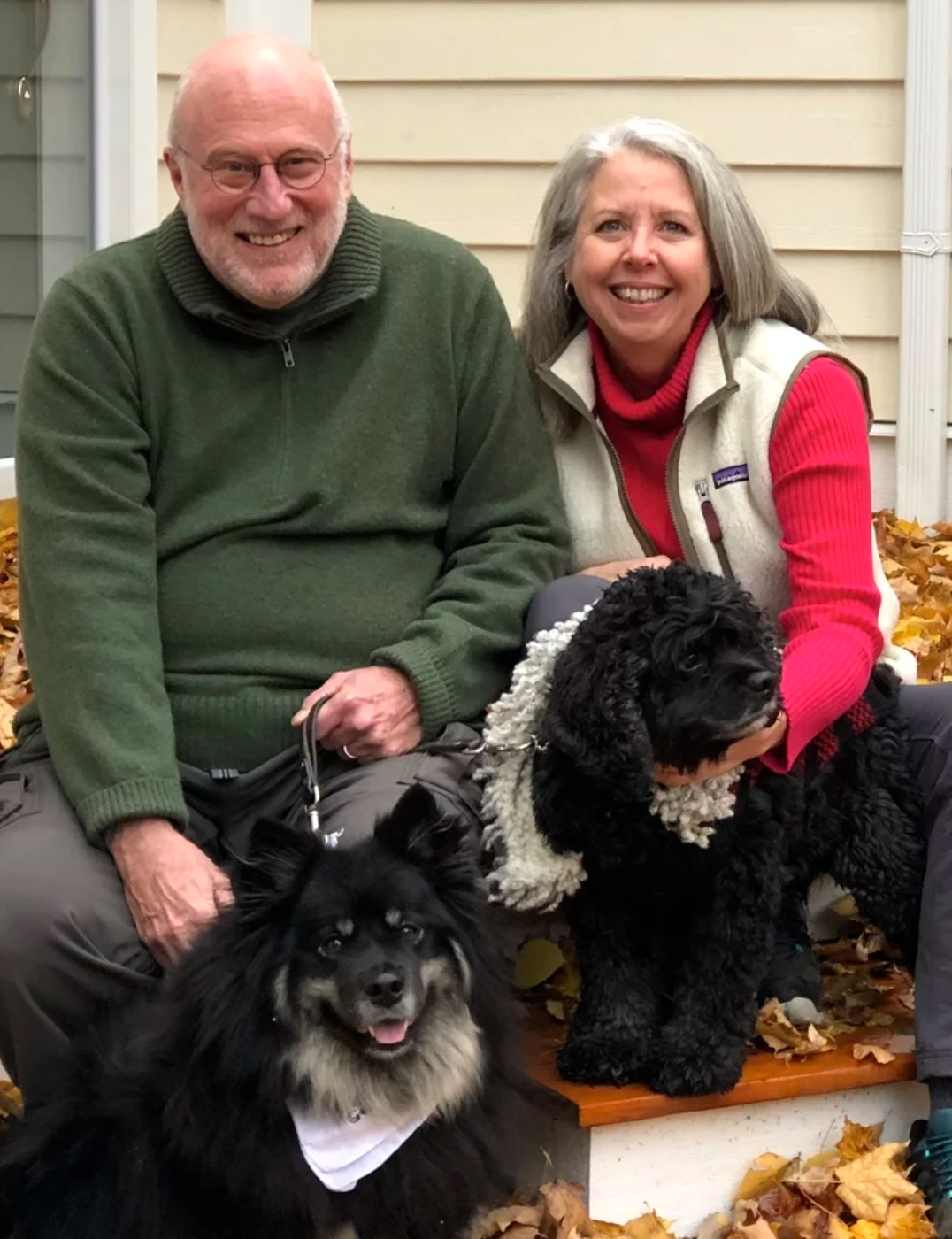 This Saturday, Sept. 20, at Headquarters, at 9:30 a.m., we'll have a nice, warm koffee klatch with fellow Dems, then we'll meet Linda O'Dell, who's already campaigning to oust U.S. Rep. (and serial voter avoider) Jack Bergman. She's shown at left with her husband Tom, an Episcopalian minister. To learn more about Linda click here.
After the meeting, those who can will pair up and Benzie roads to bring the excellent news about Michigan's new voting rules to neighbors who are Dems (you'll work off a vetted list). It's now easy (and crucial) to sign up for permanent early vote-by-mail, thanks to Prop 3's huge Nov. victory. We'll also drop off info about our local Democratic Party and invite people to our meetings. So wear good shoes and bring a friend who's as alarmed as you are about Individual-1 and Republican complicity.
Door-to-door is what wins elections, folks. If you can't walk, maybe you can drive? If you can't drive, maybe you can go as a third person to track lists and navigate for your team? You might want to read this woman's amusing column listing seven great reasons that canvassing is fun. Just click here.
Our goal is to reach 1,000 folks with this canvass and its follow-ups over a few weeks. It's not too early. These canvasses, organized and assisted by the Michigan Democratic Party, started back in June. We've got the most important election in our lifetime to win, and this is a big part of how we do it.
Hope to see your face in the place Saturday--we're right next to the Cherry Bowl Drive-In.