It's Time to Join the Benzie Democrats!
Please join us! The more members we have, the more voter education and get-out-the-vote work we accomplish, and the more we are able to take back the Senate, the state Legislature, and our County Commission. With enough helping hands, that is doable! But we need you.
You can join and donate online at Act Blue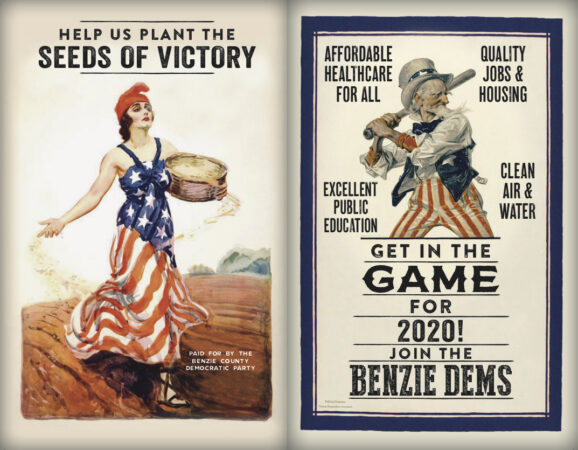 If you would like to join but are unable to make a membership donation at this time, please mail in the membership form.
Fill out this Benzie Dems membership form and mail to:
Treasurer, Benzie County Democrats, P.O. Box 403, Beulah, MI, 49617
Sign up for our email alerts and newsletter
Even if you're not ready to sign up, keep an eye on us by joining our email list. We don't share address, and you might like what you read!
And thanks so much for checking in with Benzie Dems!
Questions?
Please contact Keira Duvernoy, Membership Committee Chair, at 231.313.2080.
The Fine Print
Contributions are not deductible for federal income tax purposes. Your contribution is subject to the limitations and prohibitions of the Federal Election Campaign Act. Individual contributions may only be accepted from U.S. citizens and permanent residents. Corporate or business entity checks are not permitted. (Paid for by the Benzie County Democratic Committee and not authorized by any federal candidate or candidate's committee.)
Michigan Democratic Party
Please consider joining the Michigan Democratic Party, too. A portion of your state dues will be returned to our local party, and state party membership allows you to attend the state convention and vote within the local party organization. , too. And when you join the state party, Lansing sends us back a portion of your state dues. We are affiliated with the state party and operated under their rules.
Thanks very much!