Re: all that stuff "Benedict Donald" and friends are pulling on the Affordable Care Act—
This Saturday, we've got a savvy friend headed north to do some 'splainin' at our Saturday meeting. John Freeman, a former Democratic state representative and gubernatorial candidate is a fine speaker and a really good guy who knows lots about healthcare. Healthcare is the number one thing on most folks' minds, so getting up to speed on what's happening will help us during this campaign season.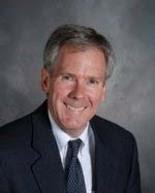 Just like always, we'll koffee klatch 9:30 a.m. at Headquarters. At 10, it's community announcements. Then John talks about ACA, Medicare, Medicaid, and Healthy Michigan, with plenty of time for questions…and for more coffee and healthy breakfast treats, of course! We'll have a business meeting after that, and be out by 11:30.
John Freeman